From
Montana
to
Delaware
, from
Michigan
to
Indiana
, this year's sometimes-annual edition of the
Summer Library Series
comes to a close "somewhere in Oakdale, Minnesota" with this reflection by writer, Tim Greenup. Thanks to all the writers who took the time to write original work for the series, and for all the readers who have enjoyed the work (and hopefully a bit of summer reading via your own local library). Without further ado, Tim Greenup, everybody:
*
Some Kind of Reader
by Tim Greenup
I can only recall two things about my childhood library - itchy red-orange industrial carpeting and a wall of windows with sunlight coming through them - which both strike me as pretty commonplace sights for a suburban public library of the late 80's. For certain I can say this of the library: it was somewhere in Oakdale, Minnesota and my family rarely went there.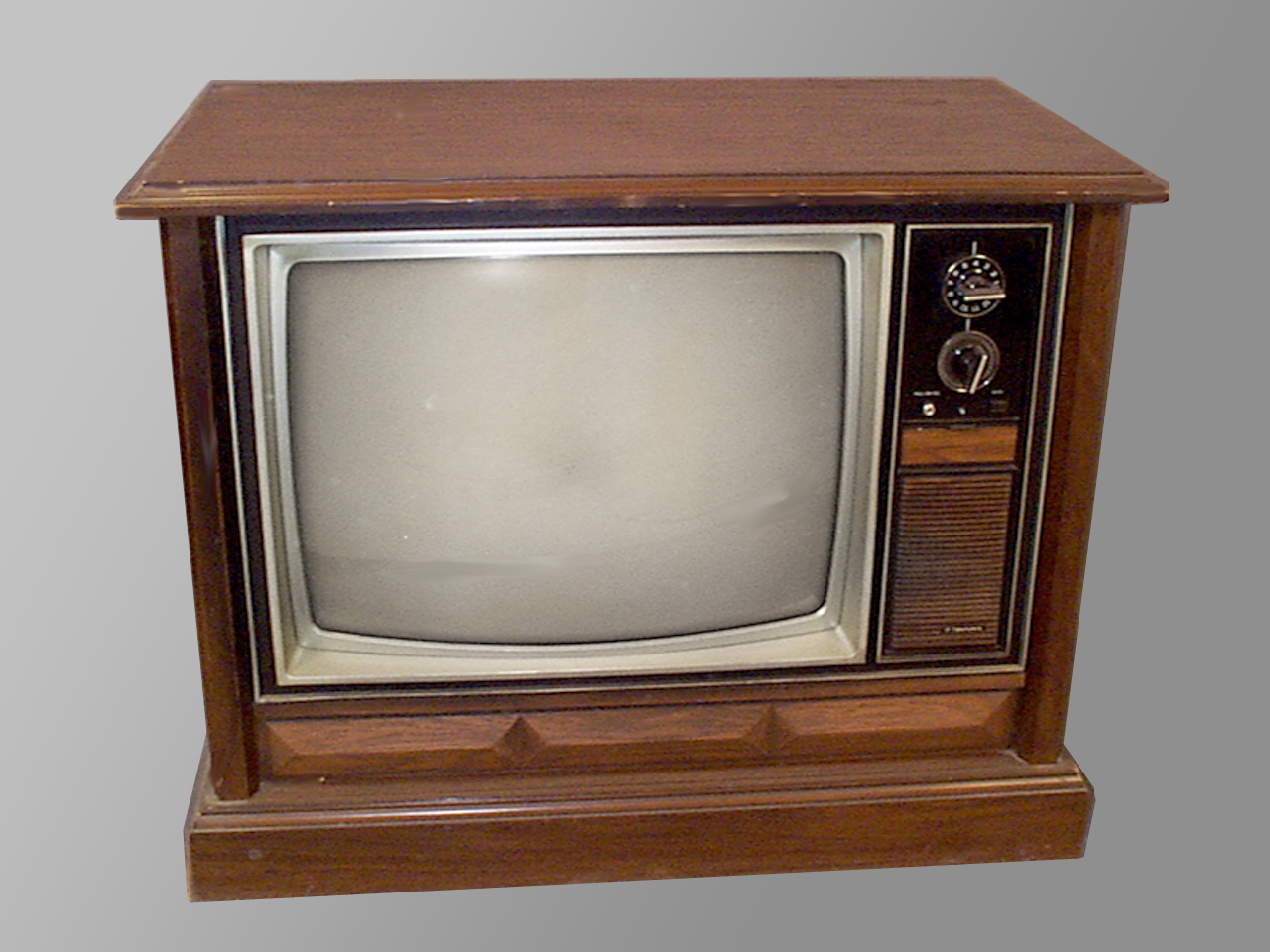 Growing up, we weren't exactly "book people." We were TV people, and TV was king. We watched
Cheers
and
Roseanne
while eating hard shell, ground beef, tacos on flimsy foldable TV trays. We rode our bikes around the neighborhood and laughed about Balki from Perfect Strangers. We went to church and stopped for donuts afterward, never exchanging a word about the sermon, but about the
Starship Enterprise
instead. We enjoyed our simple cathode ray pleasures, and reading, we'd been taught by TV, was, well, boring. We just couldn't bring ourselves to do it.
That said, we did have a few books on a shelf in our living room, like a 12 book series on various peoples of the American West ("Plains Indians", "Mountain Men", "Homesteaders", etc.) and some book about the Civil War. I never saw either of my parents open these books, and I cannot recall anyone in my family ever voicing an interest in these topics. But the books remained on that shelf until the whole house got packed up and sold off a few years ago. The mint condition of the binding at the time of their packing suggested that no one had ever read them.
As a boy, I puzzled over the origin of these books. Perhaps they had belonged to a brave warrior and my family had been entrusted to keep watch over them while he fought valiantly in some far off place. Perhaps the only thing keeping him fighting was knowing that one day, when he got home, he could sit down and read at length about the Dust Bowl. It was our duty to keep that dream alive. More than likely, though, we'd been gifted the books one Christmas and didn't know what else to do with them, so we put them out and went on with our lives. Nevertheless, I grew to like how the books looked lined on that shelf and what this small library suggested, albeit inaccurately, about the type of people that we were - smart.
Through grade school I began to build my own library of unread books. At school book fairs I bought as many as my pet sitting dollars would allow. When teachers handed out Scholastic and Golden Books catalogs for class book orders, I was always able to convince my mother to order me a few, for I would read them and reading them would lead to many future successes. Or that's what I told her at least - something I'd picked up on
20/20
. In reality, I thought that if my classmates saw me with enough crazy stacks of books, the smarter they would think I was, the more they would respect me and, in turn, the better I would feel about myself. I collected books with a desperate, misguided passion.
Whether my intellect ever crossed a single one of my classmate's minds, I will never know. I do know, though, that eventually the stacks of unread books in my bedroom got to be too much. They crowded my dressers and grew dusty. They stared at me, feeling neglected. I felt guilty, but turned away. I couldn't read, it was just too boring, something teachers urged you to do and why should I listen to them?
Urkel
was on.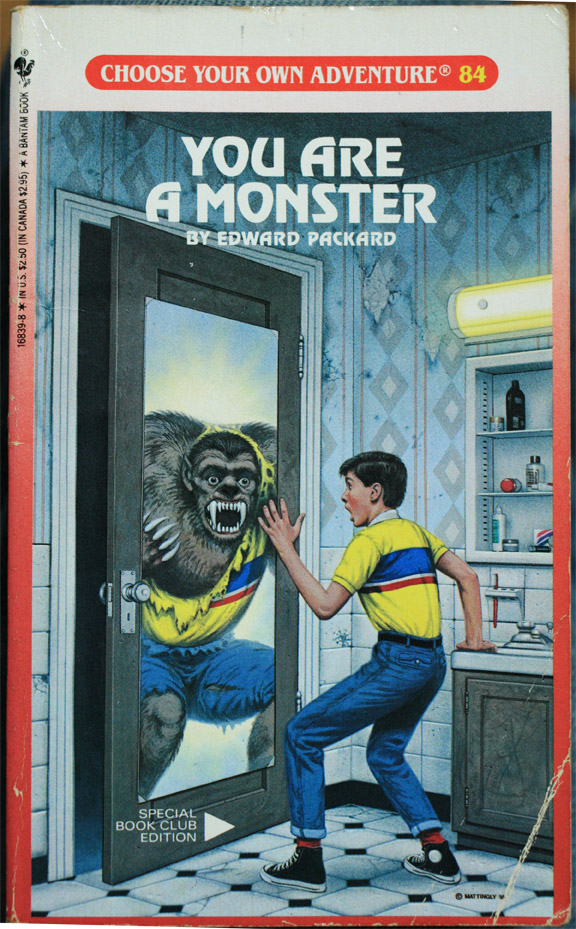 At some point, my father saw all the books I had amassed and made the wild assumption that I was some kind of reader. He offered to take me to the local library, that strange place with orange carpeting and sun blasting in from all sides. On our way there, we decided we would check out a book that we could read together. I stared at the paperback covers on the revolving plastic book rack. They didn't seem all that different from the books I had in my bedroom. Some looked scary and haunting, while others looked heroic and brave. Some suggested hijinks or mystery or romance. We opted for a book titled
You Are a Monster
, which was part of the popular
Choose Your Own Adventure
series of the time. Cramped on my twin bed, my father and I read and read. It didn't make me feel smarter or more respected, but my brain seemed to stretch in ways it never had before. Had my father not been there, I may not have allowed it to stretch like it did. But he was there, and I felt safe. The room was quiet and warm. I thought about the story long into the night.
*
Tim Greenup
is a writer and teacher in Spokane, Washington. His poems have appeared in
Redivider
,
Leveler
,
interrupture
, and elsewhere.