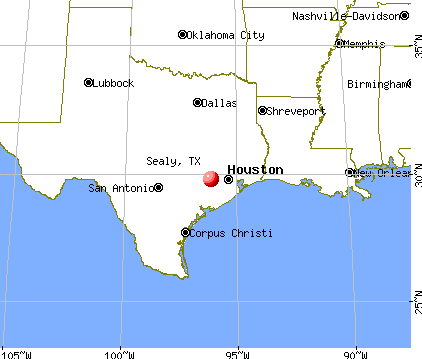 Welcome back to this Friday's installment of the Summer Library Series wherein an author reflects about his or her childhood experience at the library. This week's author is fiction writer Stacey Swann who grew up attending the Gordon Memorial Library in Sealy, Texas.
THEN STEINBECK KILLED MY PONY
by Stacey Swann
I refused to finish the book or to forgive the librarian.
From unknown children's book, please contact me if you know its name
You know the stereotype: the shy child, always reading, happiest when tucked away in the library, more comfortable in the solitary world of books than making friends. But I wonder if that stereotype might be missing something. Maybe my own childhood love of books was less about how they allowed me to embrace my shyness and more about how they let me rebel against the shyness I was saddled with. To be, as I bonded with and became those characters, definitely not shy.
When I was six, the Sealy, Texas public library moved from a cramped space across the street from the Methodist church to a large, modern building across the street from the public pool (in towns as small as Sealy, every building comes with locational context). Built through a bequest from the late Dr. Virgil Gordon and his wife Josephine, I suspect it was a fancier library than most small Texas towns could boast in 1980.
My mother brought my sister and I there often throughout our childhood. Despite not having been there in more than twenty years, I can still remember the glass display case by the water fountain, the large wood-lined meeting room, and the shelves and shelves of books. I owned my best loved books—The Chronicles of Narnia, The Hobbit, Walter Farley's The Black Stallion series—but the library satisfied my need to read every single Encyclopedia Brown book, and that alone made me adore the place.
Those early heroes were well-loved because I could see myself in them. When Tolkien begins
The Hobbit
, he introduces us to Bilbo by saying that the Baggins clan "never had any adventures or did anything unexpected . . . This is story about how a Baggins had an adventure, and found himself doing and saying things altogether unexpected." And Encyclopedia Brown "wanted to be helpful. But he was afraid that people wouldn't like him if he answered their questions too quickly and sounded too smart." I could identify with these characters even when they went on to do things totally outside my own comfort zone. Those books straddled the line between safe and scary.
In the fourth grade, my school librarian—probably due to my love of
The Black Stallion
—suggested I check out
The Red Pony
by John Steinbeck. I doubt she had read the book herself. This was not a "safe" book for a shy, horse-loving nine year old. The title pony is killed off in the first chapter. Even decades later, I can't shake this image: "When he arrived, it was all over. The first buzzard sat on the pony's head and its beak had just risen dripping with dark eye fluid." Our protagonist goes on to strangle the buzzard until it vomits on him, then beats it to death with a rock until its head is "a red pulp." I refused to finish the book or to forgive the librarian.
In retrospect, though, that librarian, that book, likely pushed me in a more interesting, more challenging direction. By sixth grade, I had more than exhausted the Gordon Library's children and young adult section. Instead, I ripped through the books my parents checked out. (They didn't mind if my sister and I read them, as long as we didn't take them from the living room or move their bookmarks.) I happily consumed Robert Ludlum, Tom Clancy, and Colleen McCullough, but I most vividly remember Stephen King.
A mere two or three years after The Red Pony incident, I was transfixed by his story collection
Skeleton Crew
. I haven't read it since, yet the details of "The Jaunt," "Survivor Type," and "The Ballad of the Flexible Bullet" are fresh for me. Before I entered high school, I had finished
The Bachman Books
,
It
,
The Eyes of the Dragon
, and
Misery
. I had moved from shy characters in extraordinary circumstances to countless variations of personality placed in violent and outrageous circumstances.
While I've never fully shed my shyness, it did seem to retreat through my junior high years. I even joined the Debate team in high school. After all, I reasoned, even if I did embarrass myself at a speech tournament, that was nothing compared to eating your own hands and feet in order to stay alive. (Seriously, check out "Survivor Type. " King himself said, "As far as short stories are concerned, I like the grisly ones the best. However the story 'Survivor Type' goes a little bit too far, even for me.") 

used with photographer's permission

In writing this essay, I stumbled on the news that my library, like so many across the country, is in financial trouble. Its future is even more complicated because it's technically a private library, and neither the city nor the county say they can give more than a fraction of its operating budget. Regardless, the library is an amazingly important space, even besides all the good it does the community in the expected ways. It's a vast place where we can still stumble accidentally upon books, be exposed to things that might veer away into unsafe territory. Because it is those things, those unexpected and challenging encounters, that really make us who we are.
Stacey Swann
lives, writes, and teaches in Austin, Texas. Her short stories have appeared in
Epoch
,
Versal
,
The Saint Ann's Review
,
Memorious
,
Freight Stories
, and
The Good Men Project
. Once a contestant on the game show
Jeopardy!,
Swann was also the editor of
American Short Fiction
, a recipient of a Stegner Fellowship from Stanford University, and a finalist for the Jesse Jones Fellowship. Swann is currently at work on a novel entitled Olympus, TX.